Shuler heavy-duty front axles can be furnished with rated capacities from 12,000 to 40,000 lbs. They are ideally suited for large, high-speed trucks and buses, as well as all manner of off-highway equipment. Designed to withstand severe punishment, Shuler products offer sturdy heat-treated steel forgings in the knuckles and steering arms.
Shuler Heavy-Duty Front Axles have been tried and proven on all types of trucks, buses and off-highway earth and ore-moving equipment for more than fifty years. By leveraging our complete rebuild facilites and deep industry expertise, Heavy Duty Transaxle delivers quality front axles that meet the most demanding requirements.
View the current Heavy Duty Transaxle SHULER Flyer
Complete Shuler Service Line
Heavy Duty Transaxle also maintains a large inventory of Shuler service parts, including tie rods, S-cams, seals, brake return springs and More!. Contact us today for help locating those hard-to-find parts!
| | | |
| --- | --- | --- |
| F-1431-1 | Shuler | King Pin Kit |
| F-1250 | Shuler | King Pin Kit |
| F-1250-3 | Shuler | King Pin Kit |
| F-1250-1 | Shuler | King Pin Kit |
| F-1401 | Shuler | Wheel Seal |
| F-1400 | Shuler | Wheel Seal |
| F-1548-1 | Shuler | Tie Rod End |
| F-1548-2 | Shuler | Tie Rod End |
| F-1549 | Shuler | Tie Rod End |


Specifications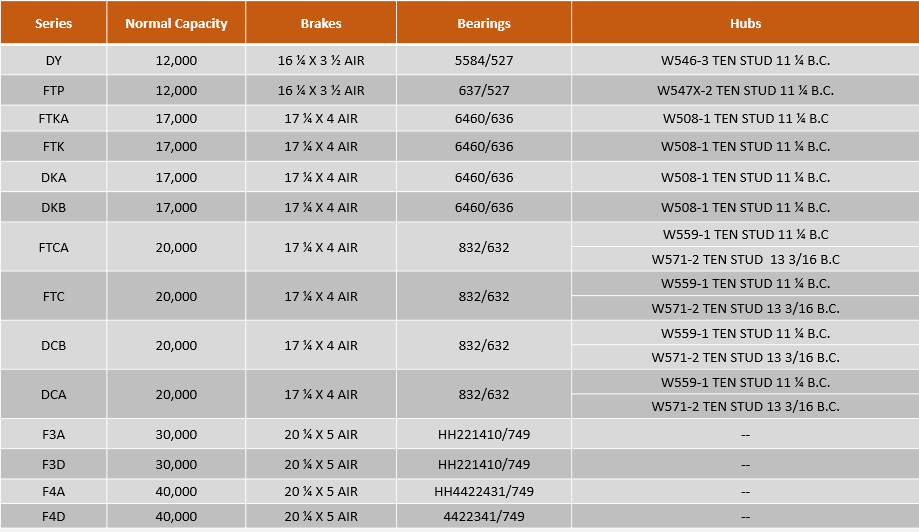 Save