AxleTech wet disc brakes have been in the most severe and diverse vocational usages ranging from; but not limited to: Lift Trucks, Container Handlers, Reach Stackers, both Rigid and Articulated Haulers, Log Loaders, Locomotive (Mining & Tunneling), Compactors, Rollers, Underground Mining and Exploration, Front End Loaders, Agricultural Spreaders, and Asphalt Pavers. Some of these wet disc brake applications are supported by unit mount brakes as well as integral to the current axle product range.
Technical Specifications
Number of friction plates: 6 to 10
Maximum rated torque: 120,000 lb in / 13,560 N m to 659,000 lb in / 78,535 N m
Nominal actuation pressure: 1,500 psi / 103 bar to 350 psi / 24 bar
Minimum wheel size: 20 in / 508 mm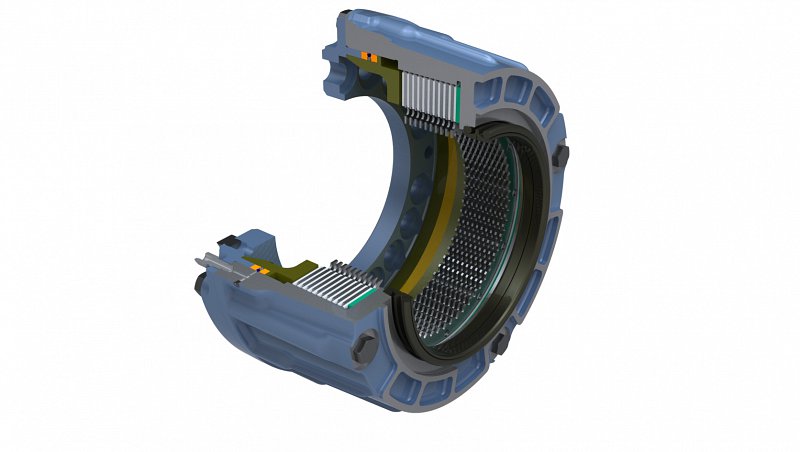 Heavy Duty Transaxle can offer Axletech Hydraulic Wet Disc Brakes in the following series :
Hydraulic Wet Brakes W3H Series
Hydraulic Wet Brakes W4H Series
Hydraulic Wet Brakes W4M Series
Hydraulic Wet Brakes WDM Series
Contact us regarding Axletech Hydraulic Wet Disc Brake options.
Only stocking Genuine service parts & kits!
NEW Genuine W4H Brake Assemblies in Stock!
Customer supplied rebuild options available!
Commonly found in:
Agco
Cargotec
Caterpillar
Foremost
Hyster
Hoist
Kalamar
Konecranes
NMHG
Nordco
Pettibone
Pierce Pacific
PPM
SISU
Taylor
Trex
Valmet
Wagner
Yale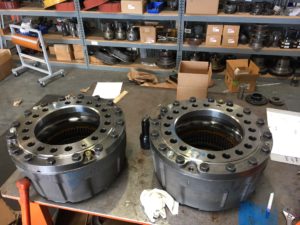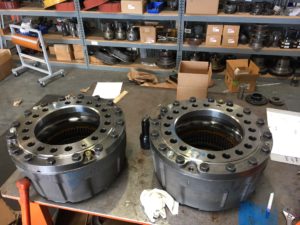 Recent Axletech W4H Rebuild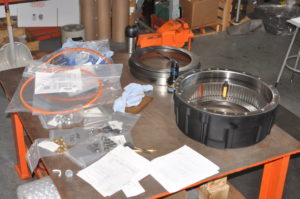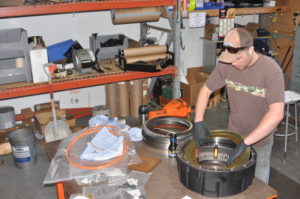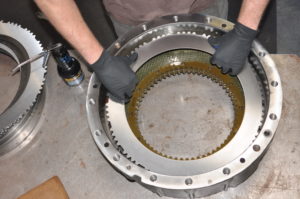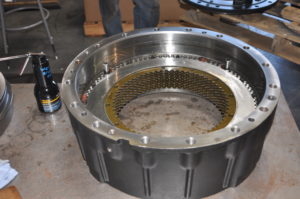 Heavy Duty Transaxle W4H customer supplied rebuild includes:
1. Teardown & Cleaning
Detailed Assembly/disassembly instructions are generated by cooperative effort with AxleTech Engineering
W4H Bake Assemblies are disassembled using appropriate equipment and fixturing
Visual and / or magnaflux inspections
Cleaning using media blast or chemical bath
2. Machining & Rework
Rework processes / re-machining incorporated into the process if necessary
Bill of Material (BOM) verified and set up to track any re-machining or special processing
Any machining is planned and coordinated with AxleTech Engineering
3. Assembly
Parts inspection
Use of all genuine service parts
Subassembly
Final assembly
W4H Brake Assemblies are leak tested per individual component to meet OEM specification