AxleTech hydraulic dry disc calipers are available in various sizes and mounting configurations. The 4-piston and 6-piston varieties cover a wide range of heavy duty applications including loaders, forklift trucks, off-highway rigid haul trucks, articulated haulers, reach trucks, and stationary equipment.
These high capacity calipers have a robust design and are easy to service - which can lower downtime and therefore minimize costs. The fixed caliper and disc design is easily maintained and brake pads can be replaced without removing the caliper or disconnecting the hydraulics. They can be mounted in different configurations, combinations, and on a variety of disc diameters.
Hydraulic actuation on some models is available up to 2500 psi with seal availability for either mineral oil fluids (in models designated HDM) or automotive brake fluid, non-mineral oil / DOT4 (in models designated HDA ).
Some models as well as most serviceable components are directly interchangeable with similar earlier Axletech Hydraulic Dry Disc Brakes 4-piston and Axletech Hydraulic Dry Disc Brakes 6-piston
Axletech has designed their disc brakes to be interchangeable in form, fit and function with Goodyear, Rockwell, Meritor, ArvinMeritor and Carlisle SCL-2 Dry disc brakes. Contact Us to find out more about the benefits and how easy it is to upgrade your axles with Axletech Hydraulic Disc Brakes.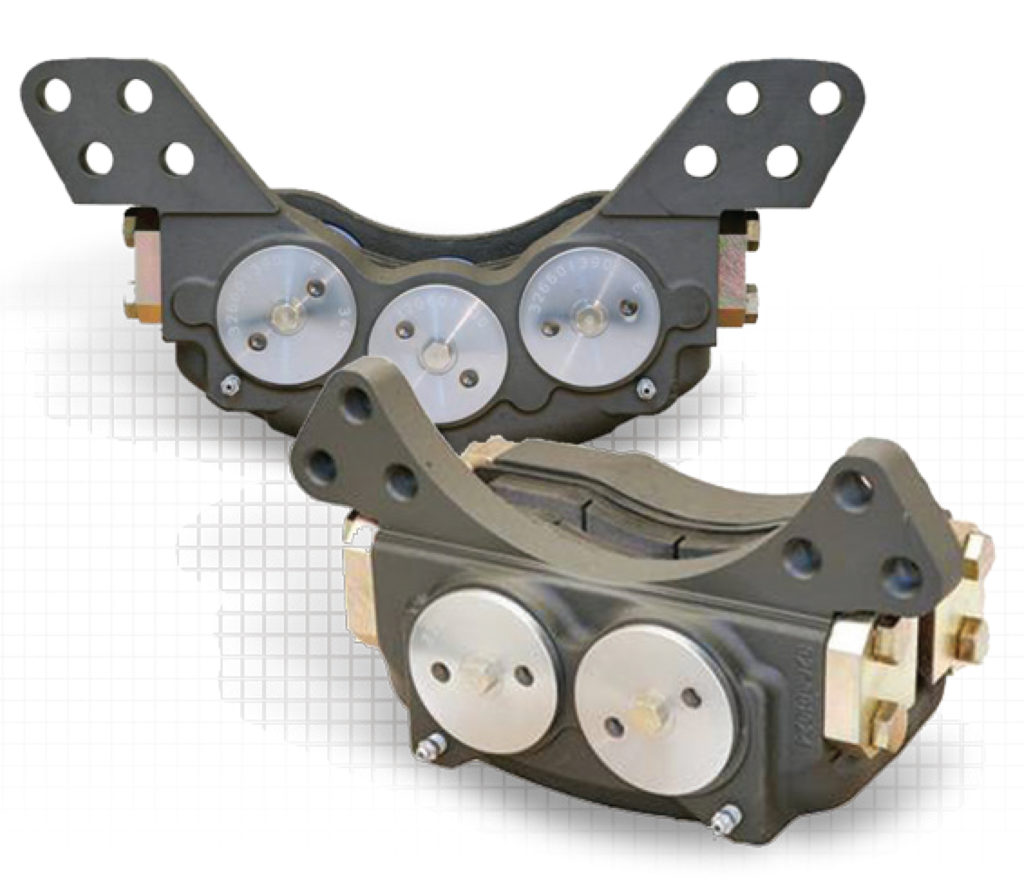 Features & Benefits of Axletech Hydraulic Dry Disc Brakes
| | |
| --- | --- |
| Features | Benefits |
| Self Adjustment | Minimized fluid displacement |
| Hydraulic apply | High pressure / higher torque capable |
| Lining compounding | Asbestos-free, latest technologies, and fade resistant |
| Alternative seals available | Allows choice of fluids |
| Proven field components | Serviceability and parts availabilty |
Brake Model: 
HDA476 and HDM476
Specifications
HDA476100     HDM476100
HDA476101     HDM476101
HDA476102     HDM476102
HDA476300     HDM476300
HDA476301     HDM476301
HDA476500
HDA476700     HDM476700