Take a look at the newest Axles that we have received in stock at Heavy Duty Transaxle. If you have any questions about the items you see below contact us.
---



Axletch SPRC1937
Axletech SPRC1937 Features:
Wide range of overall ratios are available, differential options are available, high capacity hypoid gearing, additional axle housing magnets, Inter-axle differential and pressurized oil lubrication system available. This virtually eliminates potential spin out in the forward/reverse directions.
We have AxleTech Axles, AxleTech SPRC1937 in stock and ready to ship!
---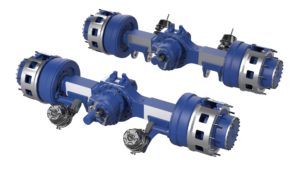 Axletech SPRC1735P New Genuine Tandem
90 Inch Track Service Parts in stock
Conversion Kits available
---
Save
Save
Save
Save
Save